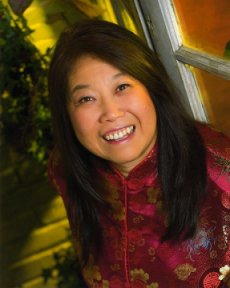 .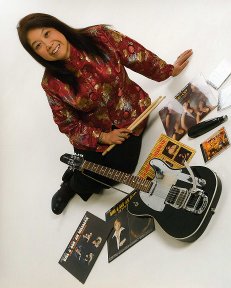 .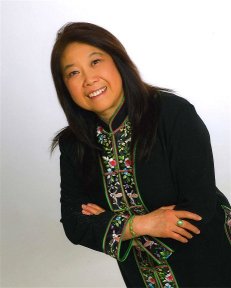 Click for full-size photos


JOURNEY BACK TO SUE-ON'S BIRTH HOME
TOISAN ~ CHINA
Click for full-size promo collages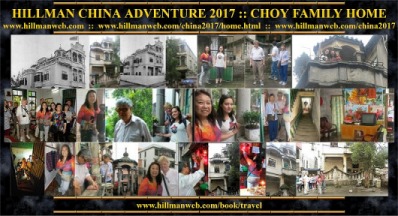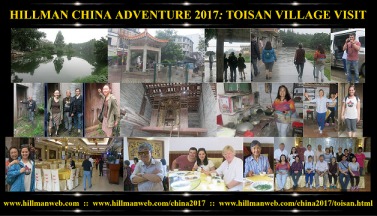 HILLMAN CHINA ADVENTURE 2017
www.hillmanweb.com/china2017
THE CHOY FAMILY HOME in TOISHAN
www.hillmanweb.com/china2017/home.html


SUE-ON'S KITCHEN

FULL-COLOUR PHOTOS OF
SUE-ON'S FAVOURITE DISHES
Hundreds of Photos
ENTER

Sue-On's Garden

ENTER
Sue-On's 2010 Photo Shoots






www.hillmanweb.com/soos/photos10.html
U of M 2010 Convocation: Health Sciences Centre - Winnipeg
Dr. China-Li Jade Ma-Ri Hillman was awarded two degrees:
Doctor of Medicine and Bachelor of Science in Medicine
and three major research awards
and has been accepted into a 5-year residency in
Radiology at the University of Manitoba.
This was followed by a one-year Fellowship at
Harvard University in Boston
..PHOTOS 1 | PHOTOS 2
.
CHINESE HEAD TAX MONUMENT
Featuring Sue-On's One-Hour CKLQ Radio Interview
CHINESE HEAD TAX MONUMENT DEDICATION PHOTOS

MEET SUE-ON
HUSBAND BILL'S TRIBUTE
www.hillmanweb.com/princess.html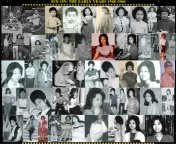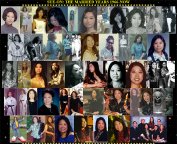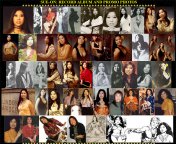 Sue-On Through the Years
click for full-screen collages

SUE-ON'S 7-DAY FOOD BLOG ADVENTURE
.

SUE-ON'S KITCHEN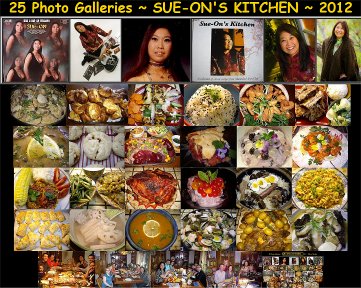 Enter Here
Over 1,000 photos with descriptions of
Sue-On's dishes
.
.

CHOY FAMILY HISTORY IN PHOTOGRAPHS
WELCOME PAGE

The Choy Family Story
From the Chinese Canadian National Council Site
www.hillmanweb.com/soos/choystory.html


---
THE HILLMAN SOO'S ARCHIVE & VIRTUAL TOUR SERIES
GOLD MOUNTAIN ON THE PRAIRIES
featuring Karen Tam's Chinese Restaurant Exhibit
Art Gallery of Southwestern Manitoba
.

CHRIS HADFIELD: CANADIAN ASTRONAUT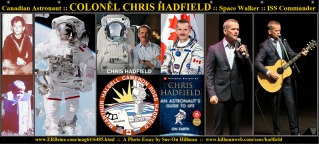 www.ERBzine.com/mag64/6485.html
Keynote Speaker: BU Homecoming 2018

BILL and SUE-ON HILLMAN: A 50-YEAR MUSICAL ODYSSEY
www.hillmanweb.com/book
HILLMAN TRAVEL ADVENTURES
www.hillmanweb.com/book/travel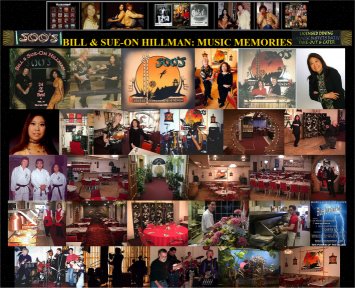 click
A VIRTUAL TOUR of SOO'S RESTAURANT (Archive)
ENTER HERE
Alternate Old Locations: Angelfire Server and Wave Server
SOO'S RESTAURANT ARCHIVE
A Manitoba Landmark From 1970 - 2002
MEMORIES ~ PHOTOS ~ MENUS ~ NEWS ~ CULTURE ~ EVENTS ~ JAMS ~ CDs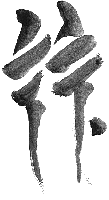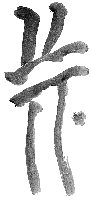 BILL and SUE-ON HILLMAN ECLECTIC STUDIO
Copyright 2004/2022 ~ Bill and Sue-On Hillman, Inc.