---
BILL & SUE-ON HILLMAN
---
Volume 12: The Canada Sessions
On Maple Grove CD MGS-2003-12
---
33 Songs from the Early Years

CONTENTS
1. Muddy Mississippi Line
2. Let It Be Me
3. Mama Tried
4. The French Song
5. 24 Hours from Tulsa
6. Ballad Medley (2 songs):
Sweet Dreams &
Born to Lose
7. Apache
8. Somewhere My Love
9. You Were On My Mind
10. Kentuckian Song
11. '50s R&R Medley (3 songs):
Whole Lotta Shakin'
I'm Walkin
O Boy
12. Help Me Make It Through the Night
13. Down in the Boondocks

14. Green, Green Grass of Home
15. Put Hand in the Hand
16. Catfish Bones*
17. Chattanooga Prison Train*
18. Workin' for the Man*
19. Blues 'round My Door*
20. Alligator Mama*
21. Cajun Child*
22. Fool on a Stool*
23. Sad Country Love Song*
24. Mississippi Tripper*
25. Glory Land*
26. Old Jed Clark*
27. Satisfied*
28. Memory Take Me Back*
29. Highway 354*
30. Hillman Express*

(* Original Songs by Bill Hillman)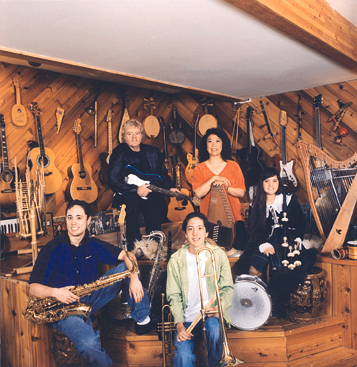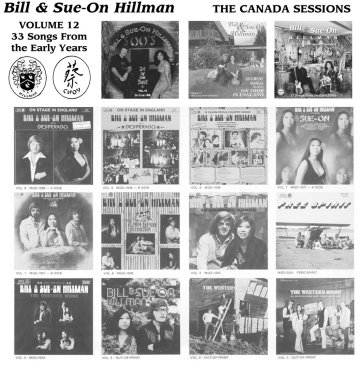 The Hillmans: Ja-On --- Bill ---Robin --- Sue-On --- China-Li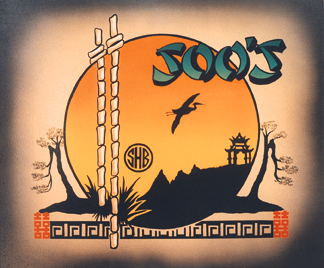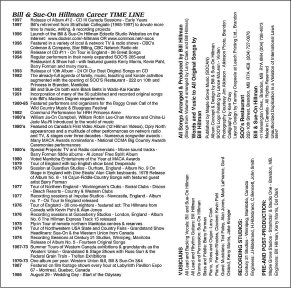 Hillman Career Timeline to CD No. 12
Click for full readable image
or
Visit the Timeline Web Page
Vol. 12: THE CANADA SESSIONS
From The Early Years
33 Songs Performed, Arranged and Produced by the Hillmans
Original Songs © Copyright Bill & Sue-On Hillman and published by Maple Grove Music PRO
Copyright and Performing Rights on all other songs are property of their respective songwriters and publishing companies.
Unauthorized Download and distribution is prohibited.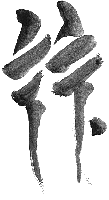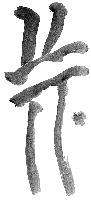 Order Information:
New Volume 12 -- CD III or Tape or Vol. 11 or Vol 10..........................$15.00 US each
Price for two CDs or tapes = $25 US...............Price for any three CDs or tapes= $33 US
All prices include shipping and handling costs
Contact: hillmans@westman.wave.ca

All Original Material Copyrighted 2001/2009 Bill Hillman
WebMaster: Bill Hillman