Bill and Sue-On Hillman: A 50-Year Musical Odyssey
www.hillmanweb.com/book :: Rock Roots and Influences :: Gig Notes


Presents
THE EVERLY BROTHERS
TRIBUTE
www.hillmanweb.com/everly

Click for full-size collages
DON EVERLY REMEMBERED
(February 1, 1937 – August 21, 2021)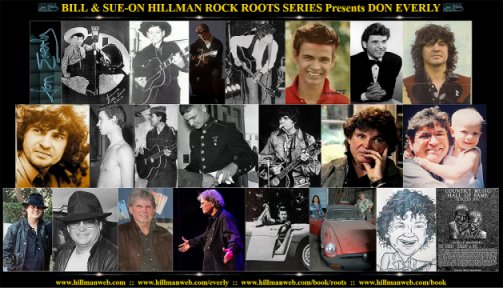 PHIL EVERLY REMEMBERED
(January 19, 1939 - January 3, 2014)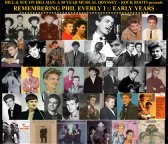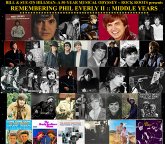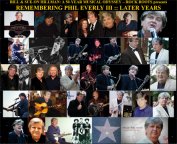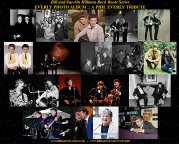 Visit our Tribute Page at:
www.hillmanweb.com/everly/phil

Central City, Kentucky, will host the Phil Everly memorial service at the Everly Museum located at
208 North First Street in Central City.
The Celebration of Life will begin at 2 p.m. on Saturday, Jan. 18.
---
For more details, contact Carmel Rich
of the Central City Tourism and Convention Commission at
(270) 754-9603 or on line at www.tourcentralcity.com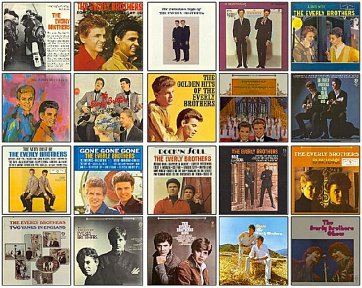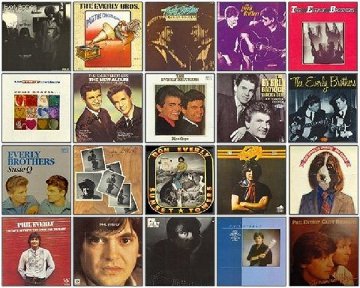 .
Don and Phil Everly :: The Everly Brothers

---

The gentle, silken harmonies of the Everly Brothers were one of the musical treasures of the 1950s and a major influence on the music of the 1960s. The duo of Don and Phil Everly drew upon Appalachian folk, bluegrass and country to craft a dreamy, innocent style of rock and roll. Their father, Ike Everly, was an accomplished guitarist. He and his wife Margaret had their sons performing regularly on their live radio show before they had reached their teens. With Don taking the melody and Phil harmonizing above him, the Everlys sang with flawless precision. Over the decades, the Everlys' close-harmony style influenced the likes of the Beatles, the Hollies, Simon and Garfunkel and the Byrds. The Everlys broke up in 1973. They have reunited at various points since but ceased performing as a duo in 2004. In the words of longtime fan Paul McCartney, "They were and still are the very best." The Everly Brothers were inducted into the Rock and Roll Hall of Fame in 1986. ~ Rock and Roll Hall of Fame
.

.
..



.
..Everly Family Friends and Stars



.
..Alberts Photos



.
..



.
...



.
.



.

..


.

.


.

.


.

.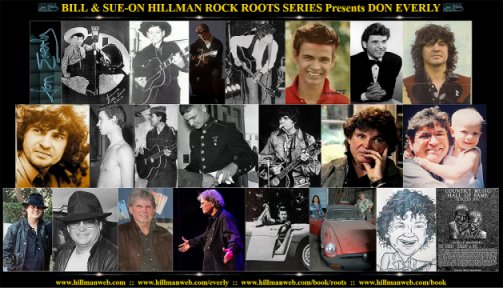 EARLY YEARS COLLAGE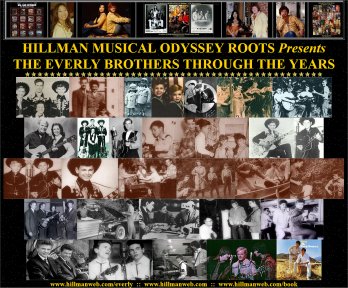 Poster | Web | Card | Thumbnail




BACK TO THE MAIN BILL AND SUE-ON HILLMAN SITE


Photo processing and Website by Bill and Sue-On Hillman©
hillmanweb.com