BILL and SUE-ON HILLMAN:
A 50-YEAR MUSICAL ODYSSEY
50 Years on the Road with Bill and Sue-On Hillman
www.hillmanweb.com/book

presents
http://www.hillmanweb.com/odyssey1
Those with slower systems should visit our text-only,
faster-loading contents page
Enter Here
What follows is our online showbusiness biography - work in progress.
If our readers find anything of interest in these ramblings they are invited to come back often as
we are adding sections on an almost weekly basis.
If you have memories of these years we would love to hear from you.
Please write: hillmans@westman.wave.ca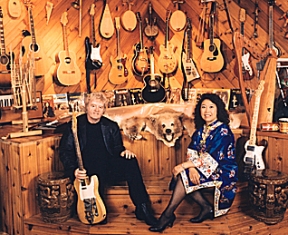 ..
HILLMAN ODYSSEY
CONTENTS

SUE-ON: A PHOTO MOSAIC



BILL HILLMAN EARLY YEARS






THE EARLY YEARS: BILL and SUE-ON






THE '70S DECADE



USA TOURS:
SUE-ON and THE WESTERN UNION
with Barry Forman




BILL and SUE-ON and the HILLMAN EXPRESS
with Kevin Pahl
Scrapbook Clippings and Memorabilia from the '70s



THE HILLMANS FROM CANADA
RECORDING SESSIONS: London ~ Newcastle ~ Durham
THREE TOURS OF ENGLAND: 1976 ~ 1977 ~ 1979

In the summer of 1976,
THE HILLMANS OF CANADA
with Kevin Pahl and Alan Jones
embarked on an exciting tour of England.
When they returned to Canada at summer's end
they had performed in 30 British clubs, driven all over the Isles,
and had recorded five tracks for their 6th album.
Included here are journal entries, photos and anecdotes from that tour.
HILLMAN 1976 TOUR OF ENGLAND ~ JOURNALS I - III


HILLMAN 1977 TOUR OF ENGLAND
JOURNAL I

England Sessions 1977:
Impulse Studios, Newcastle

Album No. 7

The Newcastle Sessions
On Tour In England



THE RECORDING YEARS
ALBUM GALLERY
www.hillmanweb.com/albums
Album Photos ~ Notes ~ Anecdotes ~ Lyrics ~ MP3 Samples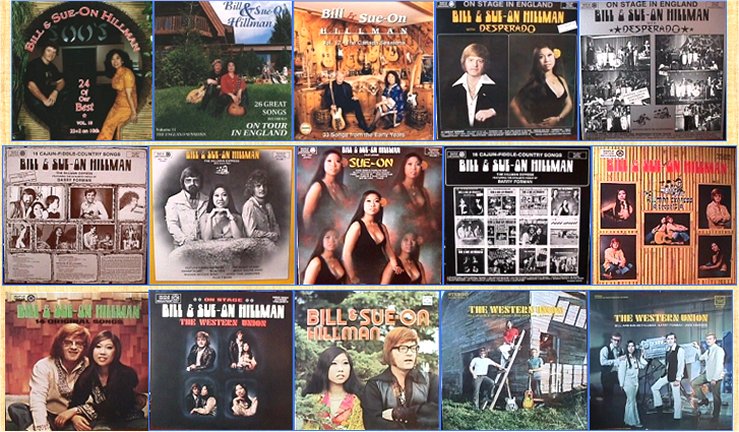 For Online Purchase Information Go To:
www.hillmanweb.com/cd


GUITAR STORIES



Favourite Guitars I Have Known ...and Own
CONTENTS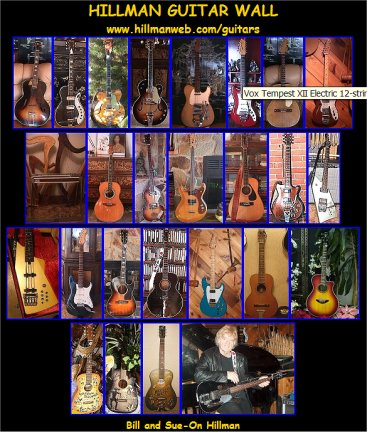 www.hillmanweb.com/guitars


THE '80s DECADE



Boggy Creek ~ Call of the Wild Festival Years
1980-1985
with Kevin Pahl and Kerry Morris


Scrapbook Clippings and Memorabilia from the '80s
Bill and Sue-On Hillman
with Kerry Morris and Kevin Pahl




THE '90s DECADE




INTO THE 21st CENTURY



2010
Hilites


2011:
On Stage with Hillman Express


2011:
Hillman Duo


Barry Forman
1943-2011
.
..
| | | | | |
| --- | --- | --- | --- | --- |
| Sets: Lyrics and Videos | 1960-2010 | Shakin' All Over | Hillman Originals | Homecoming |
.


Band Reunions

Blues Jams ~ Concerts ~ Tributes


HILLMAN MUSIC INFLUENCES SERIES


.
.
.


HILLMAN CAREER OVERVIEW



50 0RIGINAL RECORDED SONGS: Lyrics and MP3s
Career Time Line
Hillman CD Song List
On-Line CD Catalogue
CD 10 Lyrics and Vignettes
New CD Release - Vol. 12
Online Business Career Resume: Sue-On Hillman B.A., B.Ed.
Online Business Career Resume: William Hillman B.Sc., B.Ed., M.Ed.
Other Influences: Part I and Part II
Reference Room I: Favourite Country Music Links
Stage Songs Through the Years: Lyrics, MP3s, Videos
Ma Henning Tribute - June 2009

---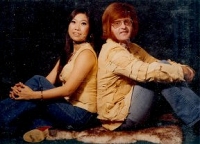 TOPICS IN PREPARATION
Radio and Television: CKX CBC BBC CKLQ Syndication
Songwriting: Lyrics ~ Anecdotes ~ Awards
North America Tours: Western Union ~ Montana ~ The North ~ Prairies
Road Tales
Passing the Torch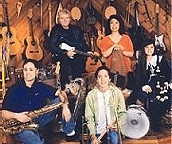 OLDIES FROM THE PAST
During the '70s decade we were Canada's most prolific "Indie" recording act.
We recorded 12 albums and charted singles on our Maple Grove label
and worked on many other recording and video projects --
over half of this material was recorded in three English studios during our tours of the UK.
Many advances have been made in recording techniques over the last 30 years
and we hope to resume our recording careers making use of 21st Century technology. . .
Meanwhile, however . . .
Listen to 100 Songs from our '70s Albums
FROM OUR BRANDON UNIVERSITY SITE
HILLMAN GIG NOTES
50 Years of Music Memories
www.hillmanweb.com/book/gigs

BILL and SUE-ON HILLMAN: A 50-YEAR MUSICAL ODYSSEY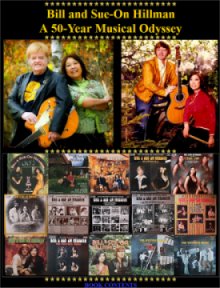 BOOK COVER
BOOK CONTENTS
.
BACK TO THE HILLMAN CONTENTS PAGE
www.hillmanweb.com
All Original Material - Copyright 1996-2014
Bill and Sue-On Hillman