https://www.hillmanweb.com/book
https://www.hillmanweb.com/book/gigs
Presents
The Return of the Dovermen

Back in the mid-sixties near the start of the "British Music Invasion," four young Brandon musicians - The Dovermen - had the distinction of serving as one of the first touring bands for Canada's first pop/rock 'n' roll sensation: Bobby Curtola. The Dovermen consisted of Del Keith Dubbin (vocals/rhythm guitar), Warren Hannay (drums), John Bishop (bass) and Bill Hillman (lead guitar). Bobby's band for his previous wildly successful prairie tour had been Winnipeg's Chad Allan and the Reflections (later to become the Guess Who) and it seemed logical that he hire another band from the West when he returned for a follow-up prairie tour in '64-'65. The close of this tour, however, presented the Brandon band with a difficult group decision: would they carry on with Bobby as a full-time road band or return to their more traditional careers -- and girl friends -- waiting for them back in the Wheat City area. The decision was to stay and another Brandon band -- The Challengers (soon renamed The Martells) -- was hired to become Bobby's back-up band for the next two and a half years.
Warren Hannay stayed with his bank job and went on to become a bank president in Edmonton.
John Bishop stayed with his construction job and went on to head a construction company in the Calgary area.
Bill Hillman went back to university and on to become a high school teacher and university professor. Of the four he is the only one who actively maintains a musical career -- he and wife Sue-On, have recorded and toured world-wide since their marriage in 1966.

Warren, John and Bill are still happily married to their teenage sweethearts.

Del Keith Dubbin left the Dovermen to pursue a musical career in the US but was drafted by the USAF and spent time in Guam. He returned to Canada where he worked at a variety of jobs but now lives in the US.
Cyril Stott, who joined as a sax player after the Curtola tour, went on to become a successful farmer and livestock breeder west of Brandon. His daughter, Amanda Stott, is currently enjoying an amazingly successful career as an award-winning Country singer.
THE DOVERMEN REUNITED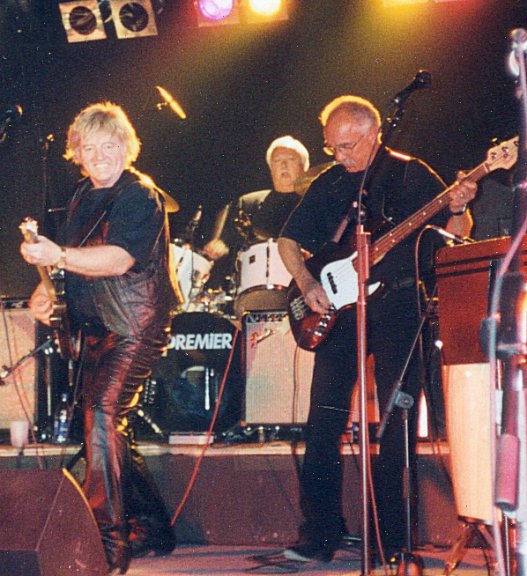 Bill Hillman ~ Warren Hannay ~ John Bishop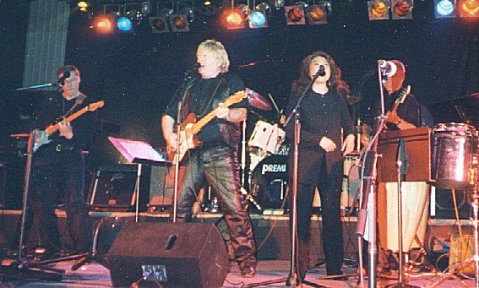 Guest Doug Matthews ~ Bill & Sue-On ~ Warren ~ John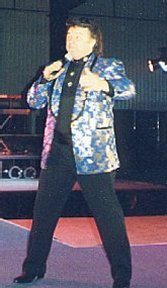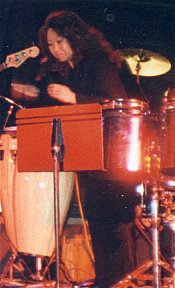 Bill ~ Bobby ~ Sue-On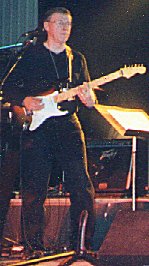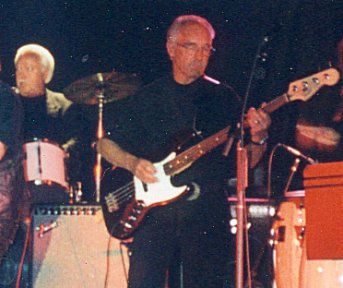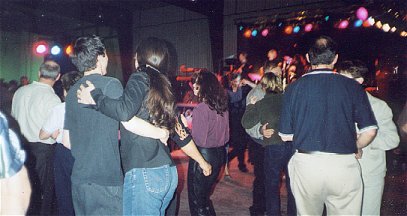 Robin Hillman - from Bobby's horn section
taking a dance break with Blues singer Christie Ghidoni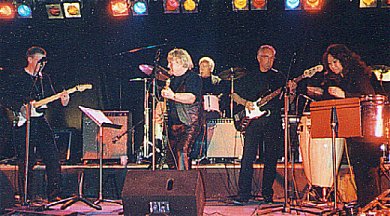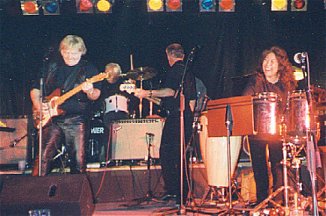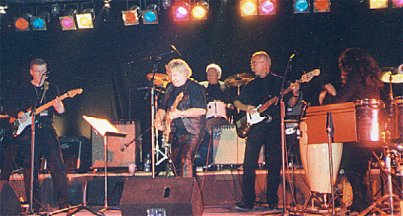 A section of the thousands of sock-hoppers in attendance
Photos Courtesy of G.B. Peech and the Sidebanders

Bill and Sue-On Hillman present
A Tribute to Canada's Rock & Roll Legend
Bobby Curtola Library of Rock 'n' Roll History

The Hillman / Curtola Connection
On Tour with the Dovermen
Bill Hillman Remembers Dovermen
Bobby's Sock Hop Reunion | Sock 2 | Sock 3 | Sock 4 | Sock 5 | Sock 6
Jammin' with Bobby At The Cantina
TO THE HILLMAN MUSICAL ODYSSEY ILLUSTRATED CONTENTS
www.hillmanweb.com/book


Webmaster: Bill Hillman


Bill and Sue-On Hillman Eclectic Studio
Copyright 1996-2012/2022 Bill & Sue-On Hillman, Inc.